Piąta  oferta: T54 Heavy Tank.
Minimalna oferta: 175 000 wolnych PD

Ilość: 2 500 sztuk
Have you checked out the Auction yet? It is your chance to get new and exclusive high-tier vehicles. A new lot becomes available daily from February 15 to February 19, allowing you to outbid the competition for exceptional offers.
NEW: T54 Heavy Tank
The parameters displayed are valid for the vehicle with each crew member trained to 100% major qualification level. Some vehicle characteristics can be further improved with the Commander's bonus to major qualification level, crew perks, and skills, as well as special in-game items.
Today's lot is a brand-new heavy made for terrain-based play. Its turret is well-armored (254 mm) and wedge-shaped, and its upper glacis plate (254 mm) is sloped and thus bouncy. Most vehicles in the game would envy its gun depression of −12°, and its 120 mm gun allows it to pack quite a punch, which translates to 450 HP of damage with a single shot. You can drive it into the thick of battle—well, maybe not into the VERY thick of it, but to a close-to-mid distance—and influence the outcome of the fight.
Let's see why this rookie should roll straight from the Auction into your collection!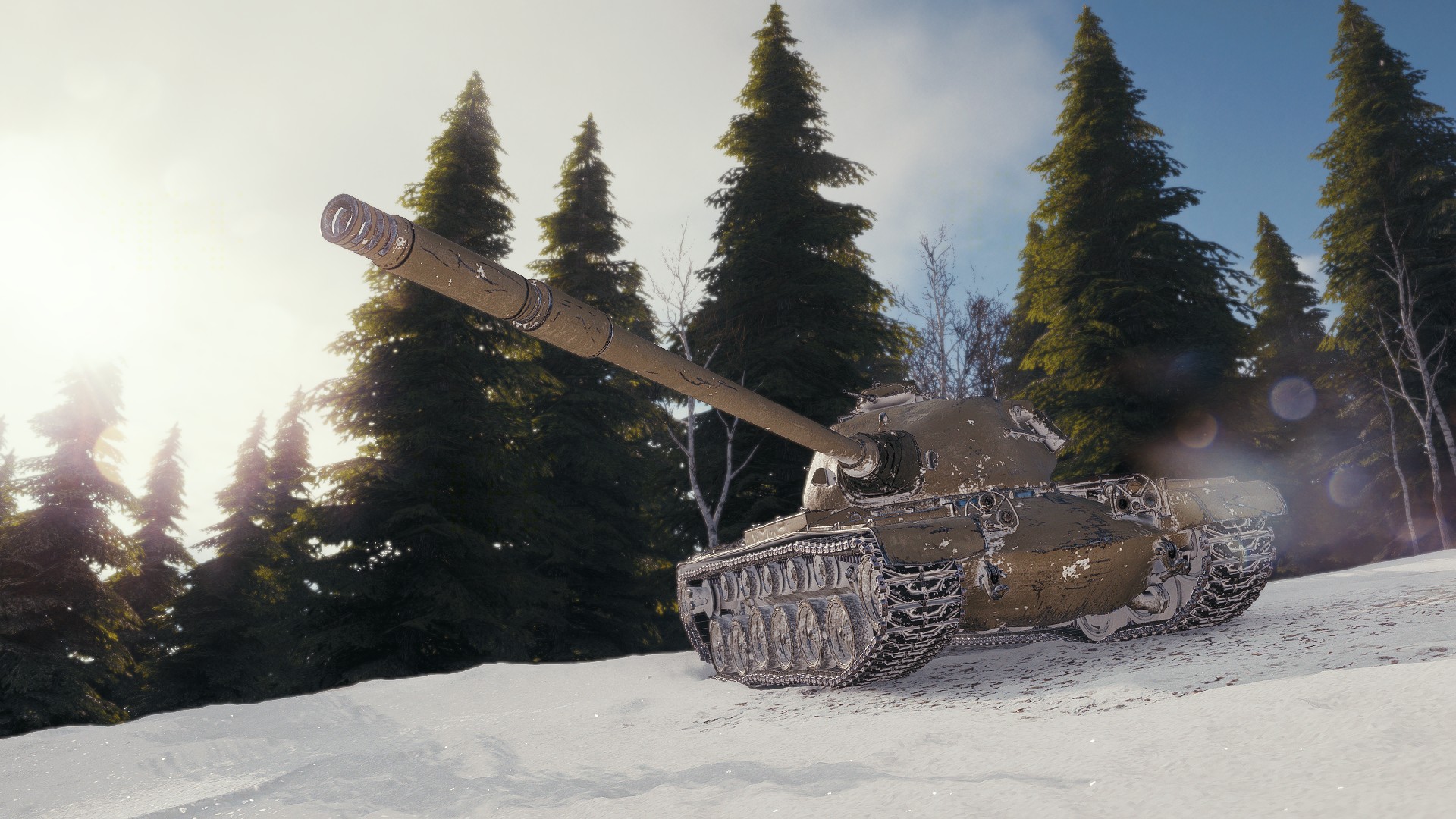 ź: WoT Asia